Injured in a car accident? A Bloomington Car Accident Lawyer can help you get the compensation you deserve.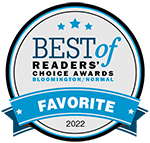 While they are often called "accidents," the truth is that when a car crash happens, it is usually because someone made a bad decision, chose to violate a safety rule, or did something wrong. Someone was careless or reckless, inattentive or distracted, maybe even impaired by drugs or alcohol.
If laws were broken, the criminal justice system can hold the wrongdoer accountable for their crime. However, when a driver's negligence leads to incredibly expensive damages or, worse, to devastating injuries, an injured person has certain rights. Many people may expect insurance to cover their losses, but some ignore the law and drive without it. Even when they are covered, however, it is often very difficult to deal with the insurance companies to get what you deserve to cover your losses.
Because of this, anyone injured in a motor vehicle crash should consider reaching out to a Bloomington car accident lawyer for help. A knowledgeable and experienced attorney can explain your legal options and fight for your rights. We have won millions of dollars in compensation for our clients and we're dedicated to representing your best interests.
Car Wreck Statistics
An Illinois Department of Transportation's (IDOT) update to the Illinois Crash Facts and Statistics indicates that, in 2017, there were 311,679 crashes involving motor vehicles in Illinois. Injuries were caused in 21.5% of these crashes, while fatalities occurred in 998 of them. Unfortunately, driver factors were responsible for a great many of these.
For example, speeding accounted for about one-third of overall crashes, 36.8% of fatal crashes, and 37.9% of injury crashes. Other factors that play a significant role in causing motor vehicle wrecks include:
Drunk driving
Drug-impaired driving
Driver fatigue
Reckless and aggressive driving, such as failing to yield, disobeying traffic signals, unsafe passing, tailgating, and improper lane usage
Vehicle malfunctions
Swerving to avoid wild animals
No matter the reason behind a car accident, a skilled lawyer in Bloomington could help to determine fault for a claim.
What Should I Do If I Am Involved in a Car Accident in Bloomington?
Your highest priority is your health. Be sure to seek out medical care if needed and follow the instructions of your medical providers. You should also report the collision and any claims for property damage to your automobile insurance company. Many policies require prompt notification of a claim so be sure to follow the requirements of your policy. Be sure to ask if you have any coverage for medical payments to help you cover your medical expenses. If someone else caused the collision you should also consult with an experienced personal injury lawyer who can explain your options for recovering against the at-fault driver.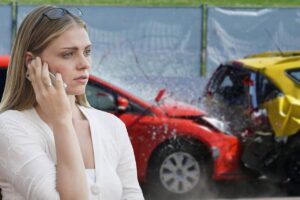 What to Do After a Car Accident In Illinois
After a crash, there are certain steps that a person should be sure to take. No matter how overwhelming an accident is, it can be critical to try to do the following:
A person should report the accident to their insurance agent promptly, especially if injury was involved. Remember that insurance companies and adjusters act in their own interest. Their goal is to minimize any payments for claims. An injured person should never admit fault and should never give a written or recorded statement to any insurance provider without legal advice from their own attorney. Only a person's own attorney will truly act in their interest.
Get all the medical care needed to get better. Do not let the fear of costs, or uncertainty about who will be responsible for payments, keep you from getting the proper evaluation and care. Get evaluated as soon as possible after the accident and follow the medical advice for treatment that you are given.
Keep track of every provider you see so that your attorney can completely account for all of your economic losses. This obviously includes ambulance services, emergency rooms, hospitals, and physicians. But do not forget providers of things like dental work, rehabilitation and physical therapy, chiropractic care, psychological treatments, visiting nurses and home health aides, and more. Document expenses for things like pharmaceuticals and medical equipment like braces, crutches, canes, wheelchairs, and others.
Keep track of all your other economic losses related to the accident—lost work or wages, expenses for services you would have usually done yourself and now can't, such as pet care, lawn care, household cleaning, and others. Record expenses related to car rental and replacement or repair of the damaged auto or other property.
A common mistake is to try to have all medical care billed primarily to the other party's insurance company. In general, it is best to provide your own health insurance information as the primary insurer and have them billed directly. This will usually result in a better recovery for your medical costs.
Whatever you do, do not make the biggest mistake: Resist the temptation to sign for any kind of settlement quickly and prematurely. The other insurance company (and even your own) will often quickly offer a sum of immediate cash if you sign a settlement to resolve the case. Do not do this until you have consulted with an experienced auto accident attorney. In almost every case, this will result in negotiating a better settlement.
Determining If Someone Has a Car Crash Case in Bloomington
Most motor vehicle collisions are complicated. Insurers will probably try to make the best case that their client was not negligent and that an injured individual bears at least some of the responsibility.
However, a well-versed Bloomington car accident lawyer can help you by immediately preserving all of the evidence, thoroughly investigating the case, gathering all the police and accident reports, consulting with any needed experts, and determining all the responsible parties.
What Kind of Damages Can a Person Recover?
A skilled attorney might be critical to ensuring that a person receives compensation for all of the damages they suffered in and after a Bloomington car accident. These may include:
The cost of any property damage,
The expense of any necessary medical care, treatment, or services received or reasonably certain to be needed in the future,
The value of any wages, profits, earnings, or benefits lost because of the accident or likely to be lost in the future,
The cost of caretaking expenses or other necessary help necessitated by the injuries, now or in the future,
Compensation for pain and suffering experienced because of the injuries,
An award for emotional distress caused by the injury,
A shortened life expectancy has been recognized as a separate type of damages if there is evidence that life expectancy has been shortened by the injuries,
Compensation for "loss of normal life" — any temporary or permanent diminished ability to enjoy life, including the inability to pursue the pleasurable aspects of life,
Reimbursement for current or future disabilities resulting from the accident injuries,
Compensation when the injury causes an increased risk of future harm, and
Disfigurement is recognized as a separate element of damages in Illinois when scarring or other kinds of disfiguring injuries occur.
If a loved one was lost in an accident, a loved one may be entitled to compensation for the wrongful death caused by the responsible party. No matter the circumstances, you can see that dealing with the aftermath of a car crash is complicated, and you know that it is stressful. Do not deal with the insurance companies alone. You have enough to do to make sure that everyone get well and back to as normal a life as possible. We know the law and have experience negotiating with the insurance companies. We can gather the evidence, prove fault, and gather all the documents to fully assess your losses, build your case, make your claim, and successfully resolve it in your favor. This can usually be done without going to trial—your attorney can negotiate for you to get a fair settlement on your behalf. But when trial is necessary, an experienced Bloomington-Normal attorney can take your case to trial to fight for justice.
How Much Does It Cost to Hire a Bloomington Car Accident Lawyer?
Most personal injury lawyers work on what is called a contingency fee basis. This means that they receive a portion of any verdict or settlement as payment for their work. Depending on the terms of the contract they may also be entitled to reimbursement for costs, which can include the costs of obtaining medical records and bills, travel expenses, witness fees, and court costs. It is important to read the terms of any contract very carefully and to ask any questions you have about the agreement.
Should I Send my Medical Bills to the Insurance Company of the At-Fault Driver?
If you have been involved in an automobile collision and you do not have an attorney the insurance company for the at-fault driver may ask for you to send them copies of your bills. Many people assume that the insurance company will pay these bills. Unfortunately, that is not accurate. The insurance company is simply collecting information and will not pay your bills directly. To make sure your bills are being paid they need to be submitted to your health insurance or med-pay carrier. An experienced personal injury lawyer can help to make sure that your bills get paid and negotiate a settlement with the insurance company for the at-fault driver.
What If the Other Driver Didn't Have Insurance?
In the State of Illinois all drivers are required to have a minimum of $25,000 in insurance coverage for bodily injury. Unfortunately, not all drivers follow the law. However, if your own automobile insurance may provide coverage if you are injured by a driver who either does not have insurance or does not have enough insurance to cover your claims. This is called uninsured (UM) and underinsured (UIM) coverage. There may also other ways to recover from an at-fault driver even if they do not have automobile insurance. Contact an experienced personal injury lawyer for a free consultation to discuss your options.
Call a Bloomington Car Accident Attorney for Legal Help
If you were injured in a car crash, you are likely to be traumatized and overwhelmed. The aftermath of an accident can be overwhelming and complicated. Fortunately, you do not have to navigate this process alone.
By retaining a Bloomington car accident lawyer, you could rest assured that a dedicated legal professional is working tirelessly to pursue compensation on your behalf. Our legal team knows the law and has experience negotiating with the insurance companies. We could work to gather the evidence, prove fault, gather all the documents to fully assess your losses, build your case, make your claim, and resolve it in your favor.
We usually represent clients in these cases on a contingency fee basis. This means that there are no charges upfront and that we are only paid if and when there is a recovery for you. Contact us now for a no-obligation, free legal consultation.