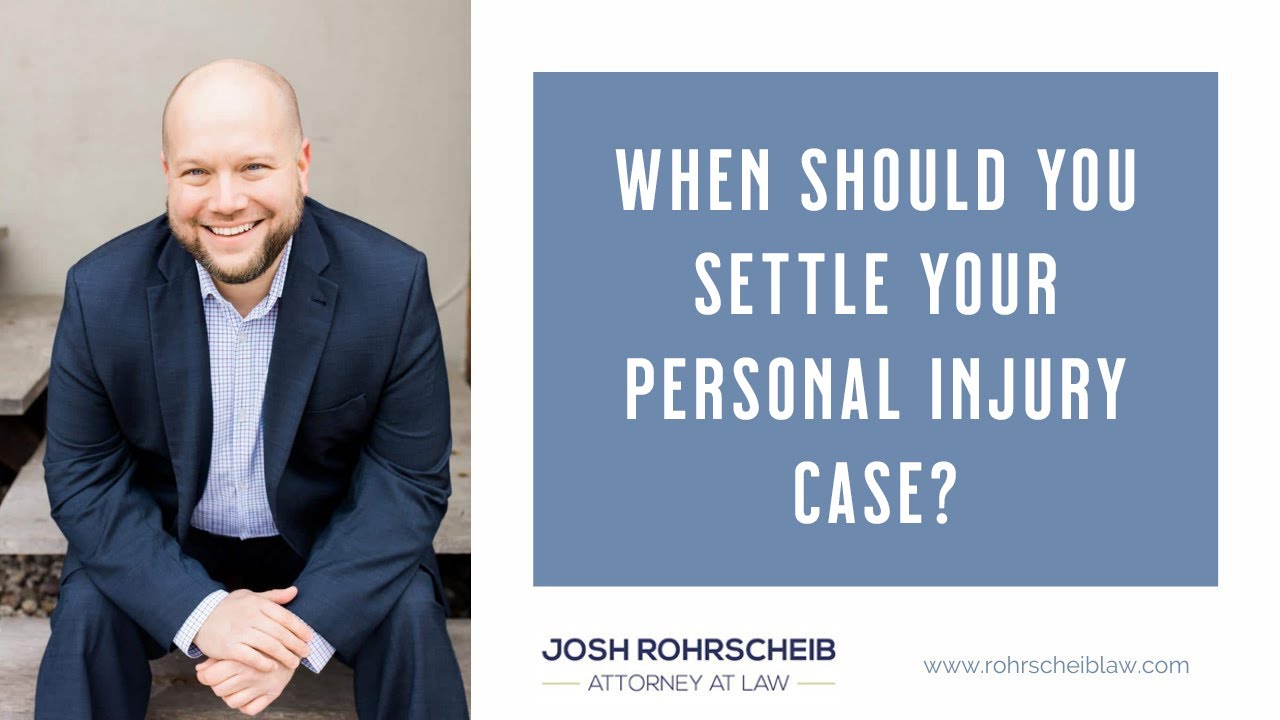 If you have been injured in an accident or due to someone else's negligence, you may wonder if you should take the early settlement for your personal injury case.
Often, the insurance company or negligent party will offer a settlement early in the litigation process. They hope you take it, so they can put the matter to rest with minimal financial loss and avoid a personal injury trial. However, it's not often in the injured party's best interest to take an early settlement.
Here's why.
Why You Should Wait to Settle Your Personal Injury Claim
You should wait to settle your personal injury claim until you truly know the full extent of your injuries and their cost. Sometimes injuries can require months, if not years, of physical therapy and rehabilitation. If you settle too early, you will lose your legal right to recover additional damages if your injuries are more extensive than you initially thought.
It's best to consult with a personal injury attorney early in your claim process so they can help you make the best decision for your case.
Once the medical bills start coming in for your injury, it might be tempting to take the settlement check they offer. But once you settle a personal injury case, the at-fault party will be legally released from all responsibility for your injuries forever. So if you accept the settlement and then incur additional medical expenses, you will not be able to recover further compensation.
That's why it's essential to wait until your medical treatment is finished and until you are absolutely sure you have fully recovered, both physically and mentally, to settle your injury claim. That way, you'll ensure a reasonable settlement offer from the at-fault insurance.
Who Pays Medical Bills in a Personal Injury Case?
If you've been injured and you're pursuing a personal injury lawsuit, it's important to understand who pays the medical bills in a personal injury case, when they pay them, and why.
After an injury, there may be many medical bills you are responsible for paying. If possible, you must pay those bills after putting them through your personal health insurance plan. Billing your insurance gets your doctors paid quickly and will keep you out of collections during what can sometimes be a lengthy legal process.
Additionally, the at-fault insurance company won't pay medical bills as they come in for personal injury cases. Instead, they will pay out one lump sum after the case settles. If you don't pay your medical bills as they are incurred, you may start to feel financial pressure. That pressure can cause you to take an early settlement, often less than what your case is actually worth.
Deciding when to settle your personal injury lawsuit can be a difficult decision. Luckily, you don't have to make the decision alone. Some experienced personal injury attorneys can help you make the best choice for you and your case. They will help get you the maximum compensation for your claim.
Experienced Personal Injury Lawyers in Illinois
If you've been injured in an accident, you'll need experienced legal help from a dedicated personal injury law firm. The personal injury lawyers at Onward Injury Law are compassionate and understanding personal injury attorneys who pride themselves on building a solid attorney-client relationship. 
They cover all personal injury cases, including:
Contact the legal team at Onward Injury Law today for a free consultation on your personal injury case. An experienced personal injury lawyer can help you get the financial compensation you deserve for your loss and pain and suffering.