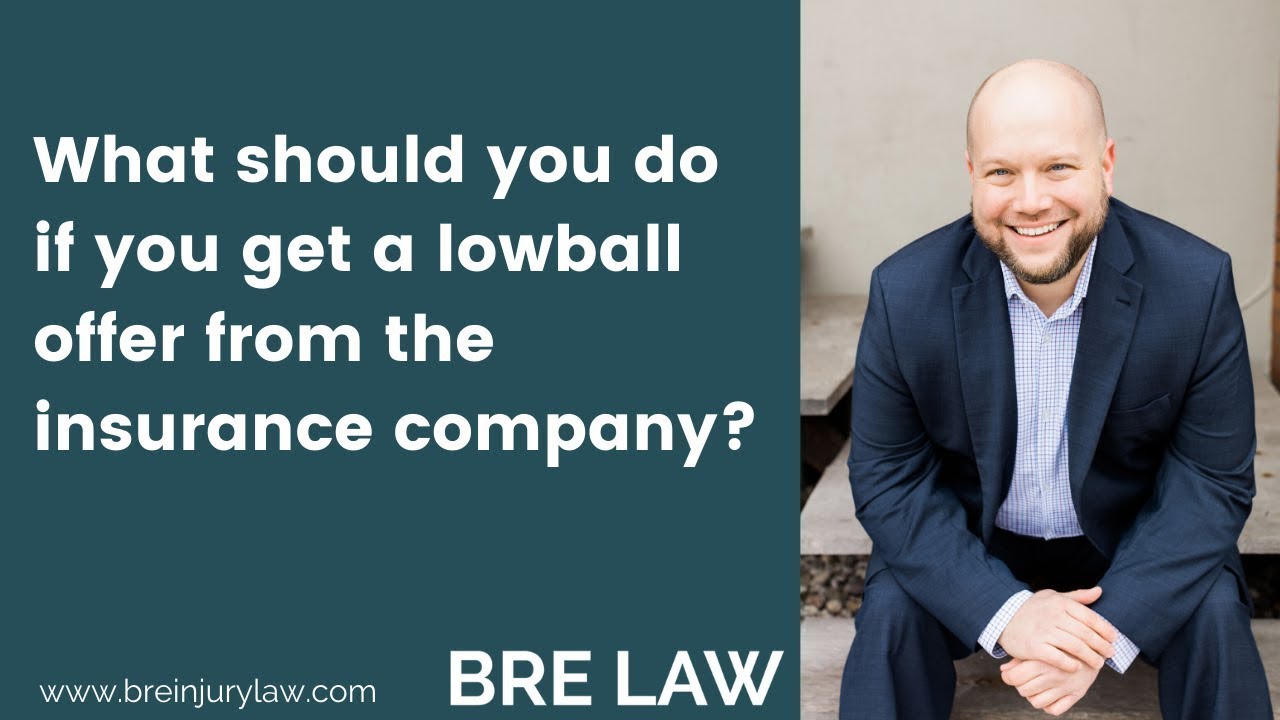 Were you injured in an accident? Is the insurance company low-balling your settlement claim?
We have a lot of clients come to us after receiving a lowball offer for their injury claim. We once had a client come to us after being offered $1,500 for her injuries. She was seriously considering it but didn't know what she should do.
The insurance adjuster was leading her to believe they would pay her more later, which isn't true. Once you sign a settlement agreement, the insurance company is released from responsibility forever. After negotiating, we got that particular client $100,000 for her insurance claim.
That is why speaking to a personal injury lawyer with years of experience dealing with insurance companies and settlement offers is important. They can help you get a more significant settlement amount.
You should immediately hire an injury attorney if you've received a lowball insurance settlement offer for your personal injury claim. You should not accept the first amount the insurance company offers and shouldn't sign anything before talking to a lawyer.
Here's why.
Why You Should Hire a Personal Injury Attorney to Get a Higher Settlement Offer
When you hire a personal injury attorney to help you negotiate with an insurance company on your settlement offer, you're hiring someone who specializes in the personal injury settlement process. They know how to communicate with insurance adjusters, and they know how to get results.
As the personal injury lawyers on your case, we'll first call the insurance adjuster. We'll have a conversation to see if they are missing something for your claim like maybe they don't have all your medical bills. We'll work to understand your diagnosis and whether some of your injuries will cause permanent disability.
Suppose there's a large discrepancy between what the insurance company is offering you for a settlement and what we think your case value is. In that case, we must assume the insurance company is working from incomplete information. We ensure the company has all the information it needs to make an informed decision on your case.
If that doesn't solve the problem, the next thing we do to get you a higher settlement amount makes a counteroffer. We try to support our position with cases and verdicts similar to yours so the insurance company can see the case has a higher value than it offers.
If that fails and we can't negotiate a high enough settlement for you, we will file suit on your behalf. Sometimes, insurance companies offer more on a case right after we file a lawsuit. Other times, we have to go through the legal discovery process.
As litigation progresses, negotiations with the insurance company continue. We can usually get past the lowball settlement offer and get you paid what you deserve for your injuries, suffering, and lost wages.
An Experienced Personal Injury Lawyer in Illinois
If you've been injured and are facing a low settlement offer, get legal help from an experienced personal injury law firm. The personal injury lawyers at Onward Injury Law are compassionate and understanding injury attorneys who pride themselves on getting their clients the largest settlement possible.
The legal team at Rohrscheib Law covers all types of personal injury cases, including:
Contact Rohrscheib Law today for a free consultation on your personal injury case. An experienced personal injury attorney can help you get the financial compensation you deserve for your loss and pain and suffering.