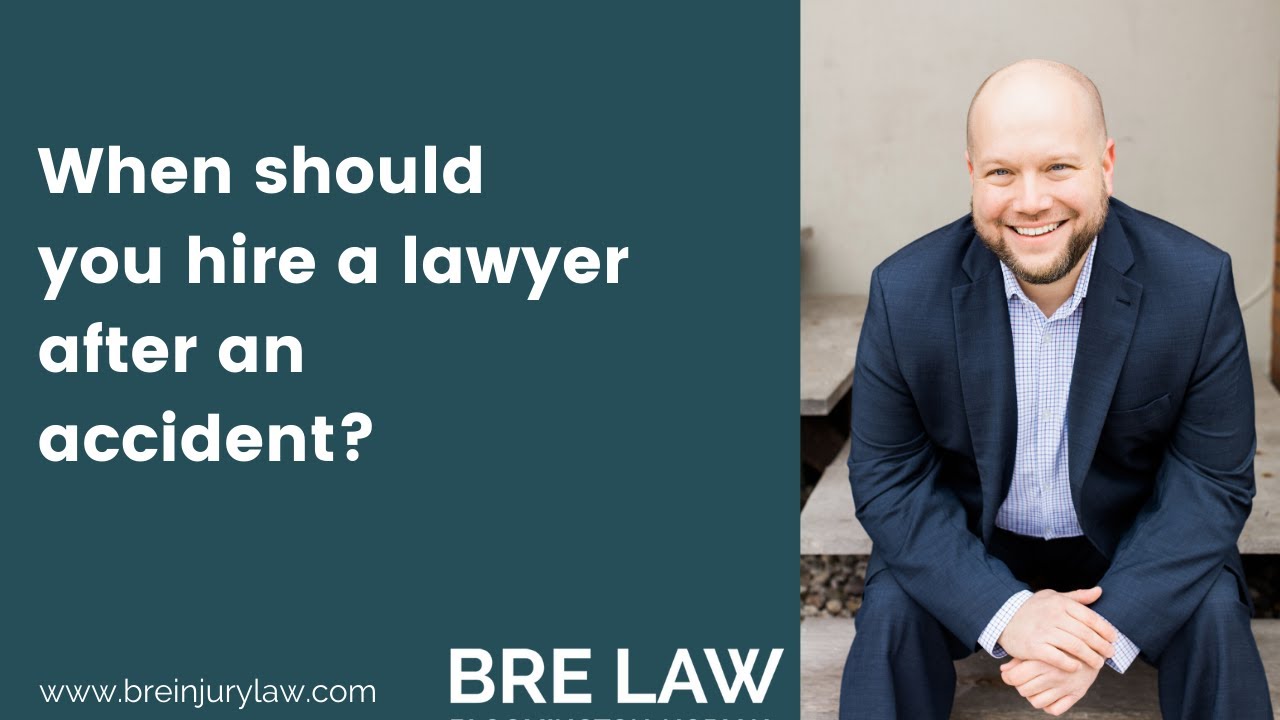 Have you been injured in an accident? Or were you injured due to someone else's negligence? If so, you may wonder when you should hire an injury lawyer to help with your case. The answer is—as soon as possible.
Accidents happen every day. An average of 676 traffic crashes happen every day in Illinois. If you've been involved in a car accident or another type of accident and incurred an injury, you should immediately hire an attorney for your personal injury claim.
Here's why.
Why You Should Hire a Personal Injury Lawyer
Personal injury lawyers can help you avoid making common mistakes that can seriously undermine or even destroy the value of personal injury claims. They can help you gather necessary evidence while it is still available, evidence that will help you win your legal case.
It's crucial to hire a personal injury attorney quickly so they can interview key witnesses before their memory of the accident fades. If needed, they can also bring in crash reconstruction experts to help create evidence for your case and track down surveillance footage to support it before it is lost or destroyed. The evidence the legal experts gather early in the process can help maximize compensation for your cash settlement.
Another reason you should hire an injury lawyer early is that they can serve as a source of support for you through what is often a complicated and emotional legal and recovery process. If you have suffered serious injuries, you have enough on your plate. You should be focused on your physical and mental recovery, not mounting medical bills or fighting insurance companies.
A personal injury lawyer can assume that burden for you and deal with the insurance companies, making your life much easier. Personal injury law firms are equipped to deal with the medical billing providers for you. In short, they can guide you through your personal injury case and help you focus on your health and family so you can get your life back.
For these reasons, you should reach out to an experienced personal injury attorney today if you've been injured and need legal representation. Let them ease your burden and help maximize your settlement compensation.
An Experienced Personal Injury Lawyer in Illinois
You'll need legal help from a dedicated personal injury law firm if you've been injured. The experienced personal injury lawyers at Onward Injury Law are compassionate and understanding personal injury attorneys who pride themselves on building a strong attorney-client relationship. They want to serve as your advocate and help you navigate the legal process through this challenging time. 
The legal team at Onward Injury Law covers all types of personal injury cases, including:
Contact Onward Injury Law today for a free consultation on your personal injury case. An experienced personal injury attorney can help you get the financial compensation you deserve for your loss and pain and suffering.