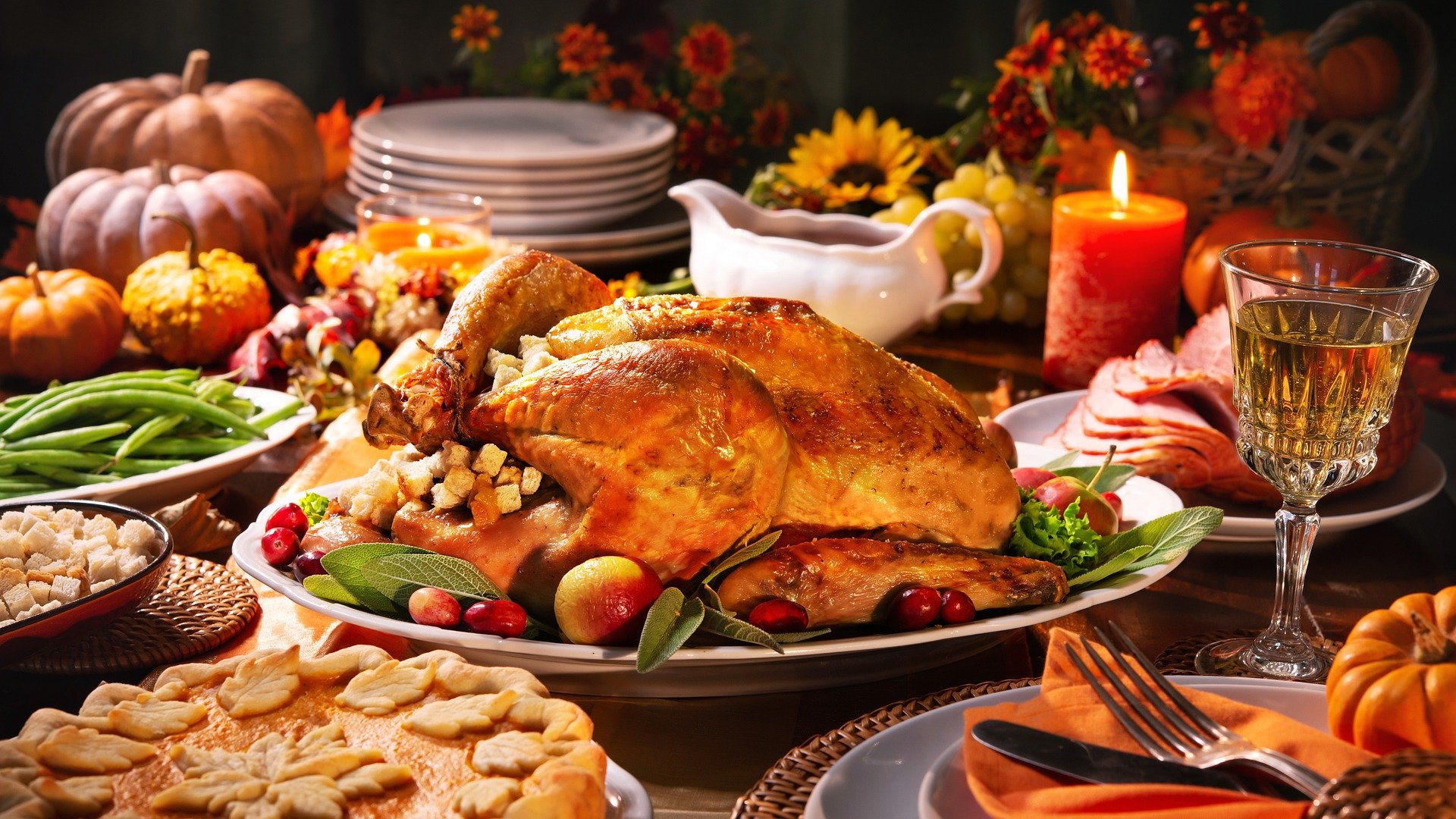 Thanksgiving can be a wonderful holiday.  Who doesn't enjoy getting together with friends and family (except for that one uncle), eating way too much tasty food, and sharing parades and football.  There's much to be grateful for, but we also need to be aware — of dangerous hazards and even deadly threats the holiday can pose.  Here are a few tips to enjoy the day safely:
Thanksgiving Fire Safety Tips
State Farm insurance reports Thanksgiving is the number one day of the year for cooking fires.  Data from the Consumer Product Safety Commission confirms there are nearly 3 times more cooking related fires in homes on Thanksgiving than average.  A lot of cooking goes on in the typical holiday kitchen, often with a lot of different activity and extra people, kids, and pets in the home.  The National Fire Prevention Association offers a number of suggestions for reducing fire risk. Here are a few tips to avoid fires or burns injuries:
Best to not leave the kitchen when you're cooking; if you have to leave for some reason, turn off the stovetop.
Check on baking, roasting, and broiling grub regularly. Don't leave the house with a turkey in the oven.
Keep anything that can burn — oven mitts, potholders, wooden utensils, plastic bags, etc. — off the stovetop.
Keep pot handles facing inward or to the rear of the stove so hot pots aren't knocked over.
Wear short, close-fitting clothes, with tightly rolled up long sleeves when cooking.
The kitchen is not a playground — best keep children out of it. Of course, matches, lighters, and candles and children don't mix either.
Plug cooking appliances directly into an outlet without using an extension cord. Watch out for dangling cords and unplug the appliances when not using them.
Keep kitchen floors clear, without tripping hazards.
It's a good idea to have a kitchen fire extinguisher accessible and know how to use it.
Test to make sure your smoke detectors are in working order.
Deep fried turkey is becoming increasingly more popular, but that cooking process can be especially dangerous. The Internet has lots of videos of things going horribly wrong with a turkey fryer. Some precautions –

Fryers should be used outside only and away from the home, never in a garage or on a porch.
To avoid a spillover, don't overfill the fryer with oil.
Be sure the turkey is completely thawed. Water in ice crystals contacting the hot oil can cause dramatic spillovers and fires.
Keep kids and pets away from the fryer, even when cooking is done — the oil can remain dangerously hot for hours.
Have an ABC rated fire extinguisher on hand near the fryer, and don't leave it unattended.
Thanksgiving Food Safety Tips
Burning down the homestead isn't the only holiday hazard.  Poisoning the people who've gathered to celebrate with you is another peril.  In addition to dodging cooking fires, the Consumer Product Safety Commission has some tips at their website for avoiding food poisoning. The USDA simplifies, suggesting 4 key food safety steps — clean, separate, cook, and chill — to avoid foodborne illness:
Wash the hands and clean utensils before and after handling raw or uncooked poultry.
Use separate cutting boards for raw meat and produce to prevent cross contamination.
Cook the turkey to an internal temperature of a least 165° to prevent foodborne illness; a meat thermometer is the best way to confirm.
Refrigerate leftovers within an hour, no more than two.
We have much to be thankful for.  We hope you enjoy celebrating with your family and friends, stay safe, and enjoy a memorable and special holiday!