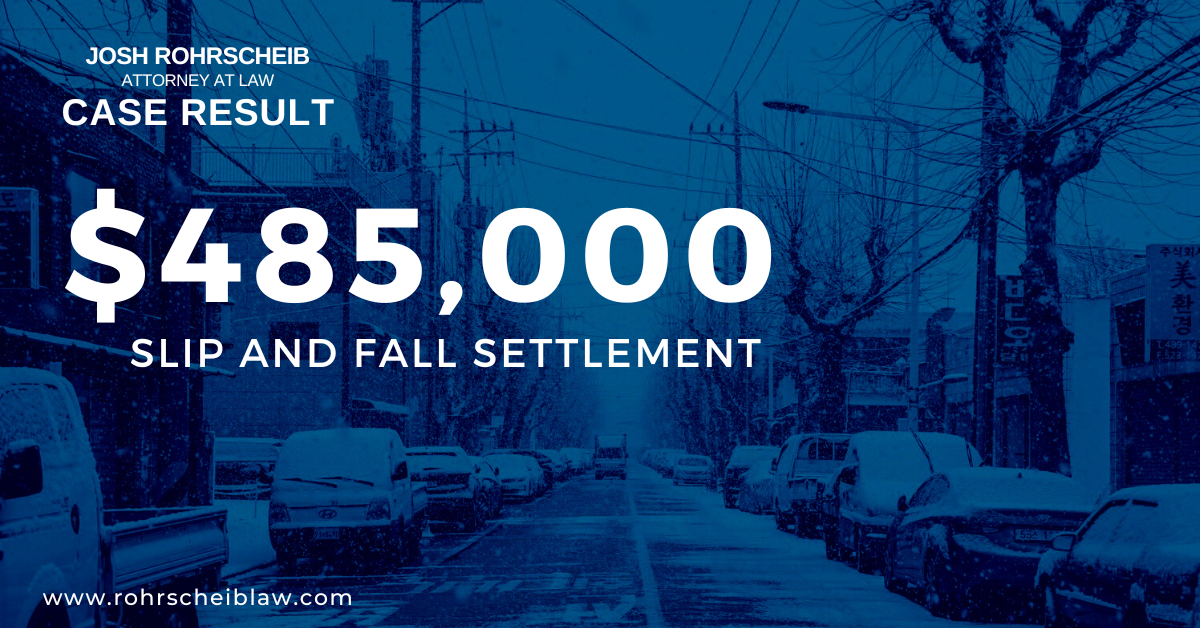 We often receive calls about falls on ice in the winter. These can be tough cases as there are defenses and disputes about whether the accumulation of ice was natural, and far too often, insurance carriers try to blame the injured person, even when a deliberate choice was made to neglect safety of the public.
We were thrilled to obtain justice for one of our favorite clients, who injured her knee and neck in a slip and fall on ice while shopping. Our friend and client is a strong and resilient woman who has cared for everyone around her with seemingly endless compassion and kindness. Her optimism and grace throughout her recovery was an inspiration, and I'm very proud of the work our team did for her. We were able to obtain a $485,000 settlement for her outside of litigation.
For more information on our case results, click here.